A camping break in Saint-Georges-de-Didonne :
THE IDEAL VACATION
Take advantage of your stay at our campsite to visit the Charente-Maritime region, particularly Saint-Georges-de-Didonne, after a morning in our water park. Saint-Georges-de-Didonne is only 9 km from our campsite, so you'll be close to its pretty beach, lakes and harbor, as well as its markets, local life and historical heritage.
Our campsite near Saint-Georges-de-Didonne
Discover waterside activities in Saint Georges de Didonne
Saint-George-de-Didonne offers a wide range of opportunities to enjoy the ocean and other water features.
● Opt for a day at the beach, between swimming and sunbathing. The ocean offers a magnificent view, and the 2 km of beach are ideal for a leisurely stroll. You can also visit the port of Saint-Georges-De-Didonne, located between the Charles Martel promenade and the lighthouse.
● Saint-Georges-de-Didonne also boasts a number of pretty lakes. The Lac d'Enlias and the Etang de la Briqueterie are ideal for fishing, jogging and nature walks.
OUR CAMPSITE CLOSE TO CULTURAL ACTIVITIES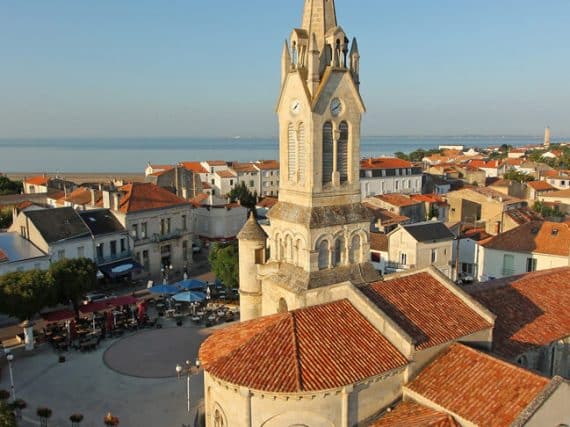 the ideal vacation
If you prefer to enjoy cultural activities during your vacation, our campsite near Saint-Georges-de-Didonne offers a selection of historical and cultural sites to visit:
Saint Georges Church
● Visit Saint-Georges church, a fine example of medieval architecture. The church is located in the heart of downtown. This church is remarkable in large part for its atypical neo-Romanesque bell tower, erected in 1877.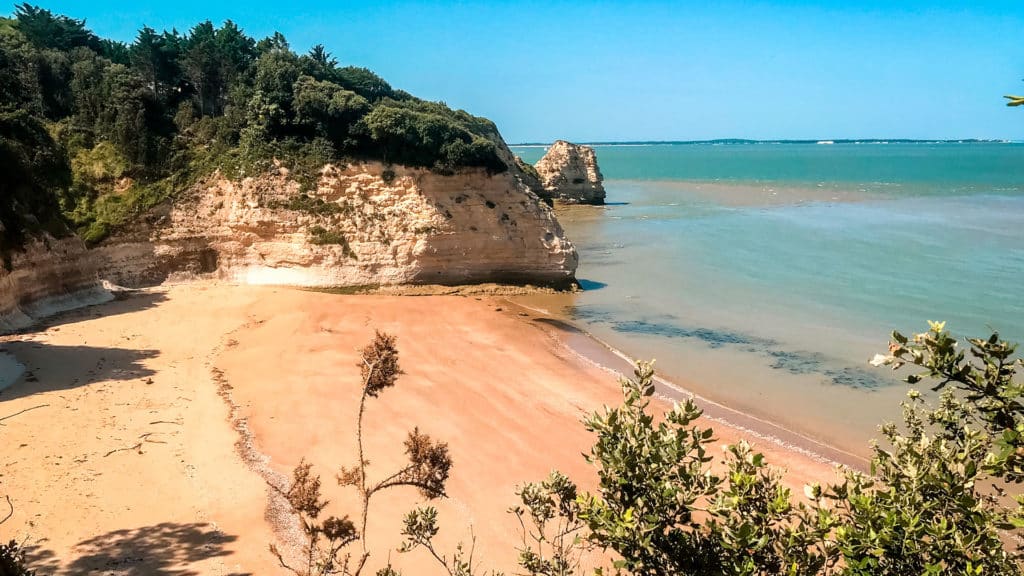 Espace Michelet
● Espace Michelet is a public infrastructure, the city's cultural space. The building was designed by Charles Proust in 1920. You'll love the wrought-iron balcony and neo-Louis XVI façade.
Suzac Fort
● Discover the Suzac fort, a World War II-era building designed to protect the coast. The fort is currently being restored. It was damaged by American bombs during fighting in 1945.
Protestant temple
● Fans of modern architecture can visit the town's Protestant temple. Construction began in 1951, based on the ideas of architect Paul Drémilly. You'll notice the hollow ceramic pieces that form its vaults.
Local life in Saint-Georges-de-Didonne
Our campsite near Saint-Georges-de-Didonne will enable you to enjoy the local life of this pretty town. Take a stroll through its covered market and halles. Discover and taste the fresh, local produce on offer at the market.
● From 6pm to midnight in summer, come and enjoy the night market. You'll discover local products, souvenirs and other artistic creations on offer.
● Garage sale and flea market enthusiasts will be delighted to be able to stroll along the stalls of the various flea markets, garage sales and house sales.
Visit the city' s website for full details. Don't hesitate to contact us if you need more information about our campsite near Saint-Georges-de-Didonne and the surrounding area. We'll be delighted to point you in the right direction.
Book your rental today at our campsite near Saint-Georges-de-Didonne.