WANT TO RELAX? DISCOVER OUR CAMPSITE WITH PRIVATE JACUZZI!
Enjoy a moment of relaxation and well-being in Charente
Spacious and fully equipped, the Santa Fé Trio Espace is our new accommodation designed for families in search of privacy and comfort!
In addition to its 3 bedrooms and covered terrace, the accommodation features a private Jacuzzi!
This Mobil-Home VIP is an opportunity to rediscover our campsite with private Jacuzzi in Gironde through a moment of well-being.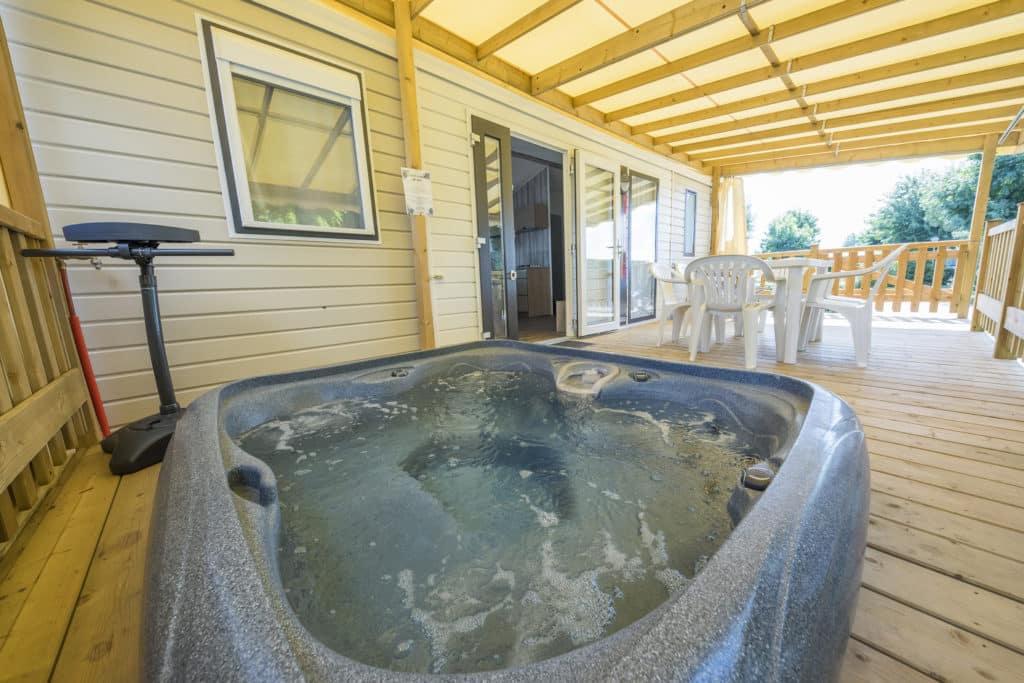 A CAMPSITE WITH A PRIVATE JACUZZI: DISCOVER OUR BRAND-NEW VIP MOBILE HOME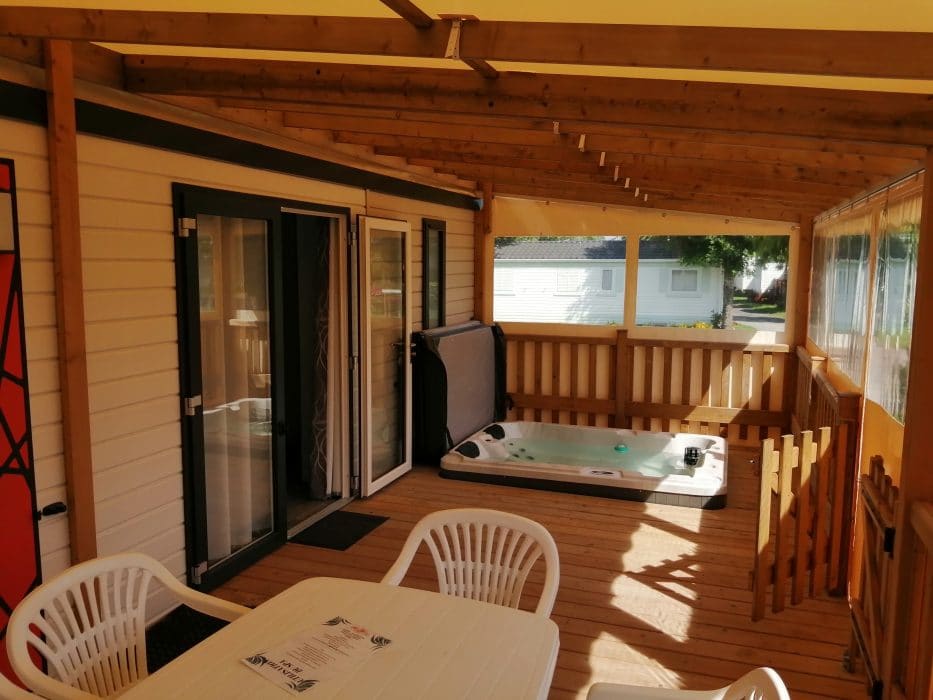 Our campsite has a brand new VIP mobile home.
With the private spa for 4/5 people built into the terrace, enjoy relaxing evenings with family or friends. The Santa Fé Trio Espace offers every comfort, with two bathrooms and three bedrooms to make the most of your vacation. You can also prepare tasty dishes in the fully-equipped kitchen. This 36 m² accommodation offers you a pleasant space and the guarantee of a total change of scenery. Enjoy a relaxing setting in our campsite with private jacuzzi.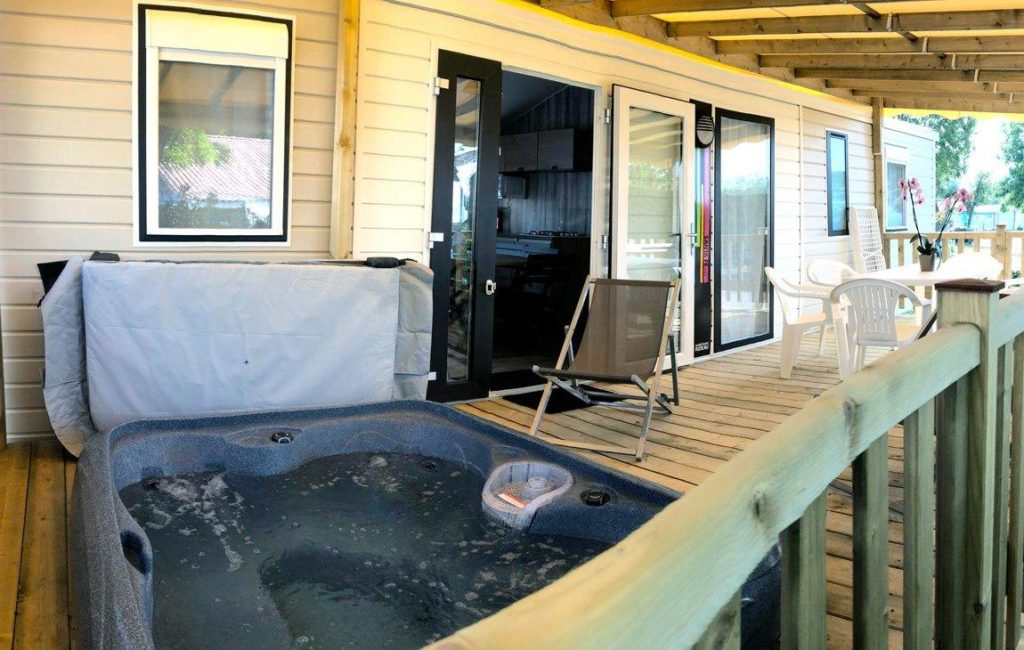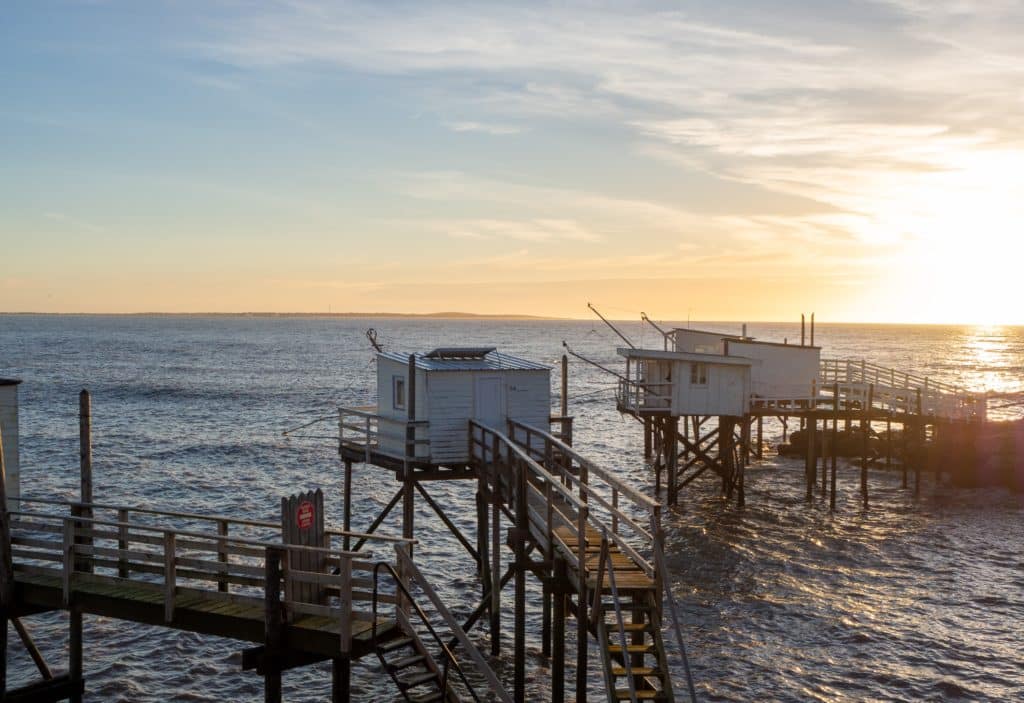 After a stroll around Meschers harbor or a trip out to sea, you'll be able to rediscover the charm of your Mobil-Home and feel right at home, thanks to its fully-equipped kitchen and wide-open spaces.
Whatever the weather outside, you can enjoy it on the covered terrace, or warm up in the spa. The terrace is also equipped with garden furniture, allowing you to spend convivial moments with family and friends.
You'll find you can't get enough of our campsite with private Jacuzzi!